Two RLM Clients Selected As Top Innovators by Apparel Magazine
RLM is pleased to spotlight two of our valued clients who were named to Apparel Magazine's elite list of 2017 Top Innovators.
The annual Top Innovator Awards are given to apparel retailers, brands and manufacturers that have demonstrated innovation at any point along the apparel supply chain. Innovations from the winners range from revolutionary new products and designs, to new strategies for marketing via social media, and from reinventing their supply and sourcing chains for omnichannel transparency to new uses for RFID, PLM and sustainability, to name just a few.
Congratulations to Phillip Lim and Beyond Yoga and the innovative contributions they've made to the fashion industry.
---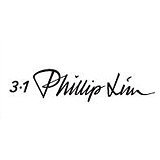 Phillip Lim launched his namesake collection in 2005, naming it "3.1" after his 31 years of age. The New York-based designer's collection features ready-to-wear clothing, shoes and accessories for men and women that offer a mixture of sophistication and street-wear sensibility. His laid back style yet also edgy has been a huge hit within the fashion industry and even won many awards including some from The Council of Fashion Designers of America. 

Click here to read
the feature article on Phillip Lim's selection as a Top Innovator.
---

Beyond Yoga is a luxury athleisure brand designed to seamlessly transition from studio-to-street. Our body positive silhouettes are made for all shapes and sizes because we believe that confidence is not a size, but a state of mind. ur products are made for modern living, blending fashion and function for styles you can wear anywhere. Beyond Yoga is crafted in Los Angeles, made from the most luxurious fabrics out there with no-hassle care. No matter where life takes you, our clothes keep up with your toughest workout and beyond. Jodi Guber Brufsky is the Creator, Founder and Chief Creative Officer of Beyond Yoga, and Michelle Wahler is the Co-Founder and Chief Executive Officer.

Click here to read the feature article on Beyond Yoga's selection as a Top Innovator.
---
Top Innovators feature articles have been re​printed with permission from Apparel Magazine. Copyright (C) EnsembleIQ May 2017.  All rights reserved.