Profiles of Select RLM Clients

THE ROW is a luxury apparel and accessory brand established in 2007 by Ashley Olsen and Mary-Kate Olsen. Named for the historic Savile Row, The Row's style is defined by a sense of discreet luxury, focusing on clean lines, fine fabrics and the perfect fit. In the six years since its inception, the brand has expanded to include a complete range of ready-to-wear, luxury eyewear and handbags. The collection is predominantly manufactured in the USA with handbags and a selection of knitwear being made in Italy.
Product Types: Women's Clothing, Accessories, and Eyewear
Brands/Licenses: The Row
System Capabilities: Financials, Design, Product Development, Sales, Warehousing/Distribution (3PL), EDI
---

At the age of 18, Alexander Wang attended Parsons School of Design in New York where he participated in a variety of internships. By his sophomore year, Alex was already designing his first collection of his label Alexander Wang. He launched his full women's collection in 2007, selling to over 200 stores. In 2008, Alexander Wang received top honors as the recipient of the Vogue/CFDA Fashion Fund. In 2009, he was recognized by his peers when he was announced the winner of the Swarovski Womenswear Designer of the Year. In October 2009, he was the recipient of the Swiss Textiles Award. Alex was celebrated again in 2010 with another Swarovski Designer of the Year Award in the accessory category.
Product Types: Men's and Women's Fashion Apparel and Accessories
Brands/Licenses: Alexander Wang, T by Alexander Wang
System Capabilities: Financials, Product Development, Sourcing, Production, Warehousing, Distribution
---

The Halston fashion house, known for its namesake designer Roy Halston Frowick, designs women's eveningwear and men's clothing. In addition to fashion clothing, the Halston name on eyewear, sunglasses, denimwear, handbags, and watches. Halston is now owned by the Weinstein Co., Hilco Consumer Capital, and Tamara Mellon – the founder of Jimmy Choo. Harvey Weinstein, the movie producer, got involved in part because he had exposure to the fashion world through his wife, Georgina Chapman, a designer of Marchesa.
Product Types: Men's and Women's Clothing
Brands/Licenses: Halston
System Capabilities: Financials, Costing, Production, Allocation, Warehousing, EDI
---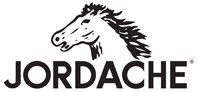 In business for more than 30 years, Jordache has become a powerful name in the world of fashion and beyond. Today, Jordache Enterprises is a privately held conglomerate with an international reach. The company designs and manufactures a wide variety of denim, apparel and accessories, and has earned a distinguished reputation for quality and excellence.
Product Types: Fashion Denim, Apparel, and Accessories
Brands/Licenses: Jordache, Earl Jean, KIKIT Jeans, Maurice Sasson, Fubu Ladies, Gasoline, Lowrider, Love Lola, GAS, XOXO, Blue Star, Dittos, Heidi Klum, Pinkish, Airport
System Capabilities: Financials, Costing, Sourcing, Production, Allocation, Warehousing, SFA, EDI
---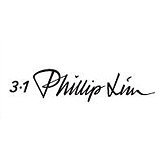 Phillip Lim launched his namesake collection in 2005, naming it "3.1" after his 31 years of age. The New York-based designer's collection features ready-to-wear clothing, shoes and accessories for men and women that offer a mixture of sophistication and street-wear sensibility. His laid back style yet also edgy has been a huge hit within the fashion industry and even won many awards including some from The Council of Fashion Designers of America. 
Product Types: Women's, Men's and Children's Clothing, Swimwear, Lingerie 
Brands/Licenses: 3.1 Philliip Lim
System Capabilities: Financials, Design, Product Development, Sales, Warehousing/Distribution (3PL), EDI
---

In 1982, Brahmin was born out of the entrepreneurial dream of its co-founders Bill and Joan Martin and has since become a timeless blend of global fashion influence and modern American versatility. At the core of Brahmin lies quality hand craftsmanship, ensuring each bag exudes continual elegance with every wear. Today Brahmin remains family owned with its design, operations and manufacturing headquarters based in Fairhaven, Massachusetts. The brand is continually recognized for its bold, yet timeless styling of handbags and accessories that allow women all over the globe to express their own personal style.

Product Types: Handbags
Brands/Licenses: Brahmin USA
System Capabilities: Financials, Design, Product Development, Sales, Warehousing/Distribution (3PL), EDI
---
RLM Client Spotlight

Founded in 2010 and based in New York City, Ramy Brook is a contemporary womenswear brand designed for a woman by a woman. Through Ramy's signature use of silk fabrics, lively colors, and sophisticated silhouettes, the collection is meant to be a day-to-night solution in a woman's wardrobe. Ramy's designs are inspired by the alluring, strong women she has admired through her life who demand a timeless, elegant and versatile wardrobe. Her clothing evokes an uplifting, happy, and playful attitude, all while highlighting the sexiness and confidence of the woman who wears it.
The brand has a loyal following among celebrities like Cindy Crawford, Julianna Marguiles, Kate Beckinsale, Alyssa Milano, Constance Zimmer, and Lisa Edelstein and has been featured in Glamour, InStyle, Allure, People Style Watch, the Daily Front Row, and Women's Wear Daily. It is available in major and high-end retailers worldwide, including Neiman Marcus, Saks Fifth Avenue and Bloomingdales, as well as the flagship Ramy Brook boutique in Soho, New York City and RamyBrook.com.
Ramy lives in New York City with her husband, three children, and Golden-Doodle puppy Baxter.
"My vision is for women who wear Ramy Brook to feel beautiful and exude confidence, knowing they are sexy, wearing something special, and looking their absolute best." —Ramy Brook Sharp
(Taken from the Ramy Brook website at www.ramybrook.com)